If you're like me, you have fond memories of Disney films. They are magical and bring you back to a very sweet time. Some of us have Peter Pan syndrome and won't grow up or love Disney films as they bring back our inner child. Mine has never left and when watching this new version of Pete's Dragon it touched me and let my inner child thrive.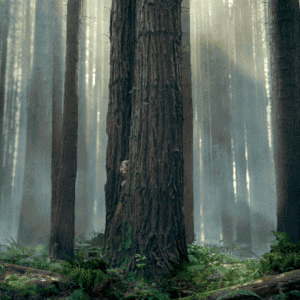 The story starts with a very young and very adorable boy named Pete as he goes on an adventure with his parents. Pete is reading a story about a dog named Elliot and as he reads the book, his parents have a terrible car accident and get killed in the woods. Pete, crying, scared is all alone until a large, furry green dragon that acts like a giant fluffy and warm puppy discovers and saves Pete from a pack of hungry wolves in the wild. Pete goes into the furry dragon's hairy hands and  Pete and Elliot become family.
Pete lives with Elliot in a cave and howls like a wild wolf. They communicate by barking like wild dogs, but the bond between Pete and Elliot is sweet, charming and seems real. The film is very touching, and it made me tear up many times. I had a grand time watching this film. I adored how Elliot moved. I was taken by the incredible drawing of Elliot. The only issue I had is Elliot does not look like a dragon. He is drawn very fuzzy and hairy, and he looks like a giant stuffed toy. You can't help but root for Elliot and fall in love with him as he is very sweet and gentle unless pushed by evil forces.
There are a few scary moments that might scare very young children, but it is perfect for children ages seven and up. They should sell tons of fuzzy adorable Elliot stuffed toys as soon as the kiddies see this they will want a fuzzy Elliot action doll, It was a powerful and entertaining film, and I am very glad I got to see it. Elliot also has unique magical powers and can hide from his enemies. I didn't want the film to end, and I won't spoil any other details about the film, but I found it heartwarming, sweet and a delightful night at the movies.
Side note: You could compare this film to Disney's The Good Dinosaur a film about a boy who is saved by a good dinosaur. It is a similar story about a boy who bonds with his dinosaur and is also a charming and heartwarming story. Dinosaur or Dragon both films are worth seeing. If you like dragon stories you can't miss "How to Train Your Dragon" and all of that series. Toothless is a black dragon and one not to miss. Dragon stories are very popular. In all of these movies, it is about a bond between a boy and his dragon or dinosaur. It is about friendship. I love all of these stories. (Toothless from "How To Train Your Dragon" is also a buddy movie and Toothless acts like a flying dog) (I found the boy dragon bond to be similar) But this film takes the visuals up about 2000 percent from a flat animated cartoon to life like dragon.
This film is a must see!
Rent: "The Good Dinosaur" "How To Train Your Dragon" and go and see this movie on Friday.
Corine Cohen
For Broadway Showbiz
Three out of four stars.