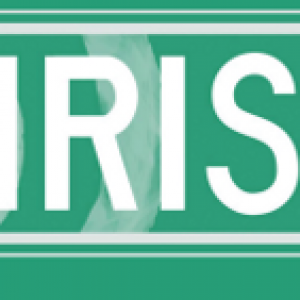 ORIGIN'S 1st IRISH 2014 PRESENTS DARING CROSS-SECTION OF NEW PLAYS
NY'S ANNUAL FESTIVAL OF IRISH THEATRE RUNS FROM 
SEPTEMBER 3 TO 28
Two daring new works — Dylan Coburn Gray's "Boys and Girls" and the groundbreaking production of Samuel Beckett's "Waiting for Godot" in Yiddish — open the 7th annual Origin's 1st Irish Festival on September 3 and 4. In all four US premieres and seven world premieres will be seen in the month-long festival running through September 28.
Curated and coordinated by the New York-based Origin Theatre Company, the 2014 edition of Origin's 1st Irish features plays and productions in a stimulating array of styles from Belfast, Dublin, Los Angeles and New York.  The world's only theatre festival dedicated to Irish playwrights, Origin's 1st Irish takes place in a number of New York venues; the Mainstage shows will be presented at the Barrow Street Theatre, 59E59 Theaters, The Irish Rep at DR2 Theatre, The Cell, and the Times Square Arts Center. (For tickets and schedule visit www.1stIrish.org
after Aug 10.)
The Festival's popular 1st Irish Next Generation Series — consisting of workshop productions of plays that are small enough to allow for continued experimentation and development — introduces a new play by Anto Nolan, and an evening of short plays by the five winners of a new playwriting competition created jointly by Origin and Dublin's The Attic Studio.
The Next Generation shows are vying — with the Festival's larger-scale Mainstage productions, for jury-voted awards honoring the outstanding performances and productions. The festival concludes with an Awards Ceremony on Monday September 29.
The 4 American productions include:
1/ Wicked Angels wings to New York from L.A. with Georgina McKevitt and Jacinta Sheerin's "Waiting for IKEA," a "sharp and laugh-out-loud funny" (Irish Theatre Magazine) comedy about Dublin chick culture that was a sensation at the Dublin Fringe Festival.  Starring McKevitt and New York's Laoisa Sexton, who co-starred in "For Love," a 1
st
 Irish-born hit that toured Ireland to much acclaim.  Directed by Alan King, showing 
September 17 to 28 at the Times Square Arts Center.  2/ The Cell presents "The McGowan Trilogy" by Seamus Scanlon, directed by Kira Simring, which tells the story of cold-blooded and warm-hearted Irish revolutionary Victor McGowan and his struggle to balance his personal life and his pursuit for justice.  September 11 to October 5 at The Cell.  3/ New York's New Yiddish Rep brings back its groundbreaking world premiere of Samuel Beckett's "Waiting for Godot" in Yiddish.  After just opening the Beckett Festival in Northern Ireland to wide acclaim, this "Godot," directed by Moshe Yassur, with an authorized translation by Shane Baker, reveals Beckett's mostly overlooked moral and spiritual kinship to Yiddish.  September 4 to 21 at the Barrow Street Theatre.  4/ Also, from 

September 24 to November 16, The Irish Repertory Theatre presents a new production by a highly popular Irish playwright, whose work has often graced the boards on Broadway (announcement is pending).
The 2 shows coming from Ireland include:
1/ Following its sold-out success at the Dublin Theatre Festival, Murmur Productions presents the U.S. premiere of "Boys and Girls," Dylan Coburn Gray's funny spoken-word play that paints the Dublin nightscape in pyrotechnic verse, inter-cutting the stories of four characters in a single night, 
September 3 to 28 at 59E59 Theaters.  2/ West Belfast's Brassneck Theatre presents the U.S. premiere of "Man in the Moon" filmmaker Pearse Elliott's riotous and yet deeply moving look at the teen suicide problem in Ireland. Starring Ciaran Nolan, and directed by Tony Devlin, 

September 10 to 28 at Times Square Arts Center. 
Next Generation Series (6 universal premieres)
1/ New York-based Rafter's Road Theatre Co. & LAF Theatre Co. team up to bring us the world premiere of the acclaimed Dublin playwright Anto Nolan's "Docks, Jocks and Socks," directed by Laurence Lowry, and featuring Anto Nolan.  
September 10 to 13 at the Times Square Arts Center.  2/ Origin Theatre Co. and The Attic (Dublin) present the world premiere of five short plays by five young Irish playwrights, each of whom was given the assignment to write a play on a common topic in three days.  Directed by Henning Hegland. 

September 22 and 23, The Times Square Arts Center.
This year's Special Events include:
Irish comedian Colm O'Regan's live stand-up comedy show, "Irish Mammies" bringing the wide world of the Irish Mother to dotey, excrutiatingly funny life. Presented by the NY Irish Center for two nights only, 
September 12 & 13.  ,
Origin's Breaking Ground series continues as 4 writers start the process of beginning a play before your very eyes.  Please check your pre-conceptions at the door, as you enter this theatre laboratory, whose intrepid mad scientists include Tim Ruddy and Bernard McMullen, with two others to be announced. September 15 at ART/NY.A Reading of "Four Women and a Boat" by Geraldine Hughes and Jimmy Kerr, a comedy about a bunch of friends in their golden years who go on an island cruise that gets sea-tossed by a very unexpected shipmate. September 18, NYU Glucksman Ireland House.
A special performance by the Emerald Footprints Drama Group, a budding ensemble of budding thespians, ages 7 to 12, in "Between Lands & Legends," by Jane McCarter.  September 21 at the NY Irish Center. 10-40 Jackson Avenue, Long Island City.
Talking Feet presents "The Mercy of Trees" an immersive theatrical experience mixing dance, music, storytelling in the majestic halls of the Jefferson Market Library and Garden, under the direction of Russell Patrick Brown. September 27, Jefferson Market Library, 425 Avenue of the Americas.
Origin's 1st Irish on Film:
NYU Glucksman Ireland House presents a Tribute to Seamus Heaney and Dermot Healy, two literary greats who died in 2014.  This unique tribute includes the screening of two award-winning documentaries, seen for the first time in America, 
September 19, at The Cantor Film Center, 36 East 8

th

 Street.
New York Irish Center presents a screening of "The Irish Pub," a documentary by Alex Fegan, that some might say is a eulogy to one of Ireland's most treasured institutions.  
September 19, 8:15pm, NY Irish Center, 10-40 Jackson Avenue, Long Island City.
Origin's 1
st
 Irish Music
Arlene's Grocery is the place, for four nights only, as Fibin presents "Réiltín," a unique multi-media music event.  Performed by Clíona Ní Chiosáin, written and directed by Paul Mercier, featuring music, video and original songs by Simon Noble, Fibin are well-known for their highly visual and energetic productions. 
September 16, 18, 19, and 20, all 

7pm.
Festival Sponsors:
Funding support for 1
st
 Irish 2014 is generously provided by the Festival Sponsors: Mutual of America; McVicker & Higginbotham; the Northern Ireland Bureau; Tourism Ireland; the American Ireland Fund; the Irish Consulate, New York, and the NY State Council for the Arts.
The 7
th
 annual Origin's 1
st
 Irish, powered by Origin Theatre Company, runs from 
September 3 through 28.  The Festival's launch event takes place on Tuesday August 26 at Mutual of America; the Closing Night ceremony is on Monday September 29, details to be announced.  Origin's 1st Irish is the city's only all-Irish theatre festival.  Origin, under artistic director George C. Heslin, is celebrating its twelth season of producing the New York and American premieres of plays by emerging European playwrights. For festival information visit