Review: " She's Funny That Way" Lionsgate.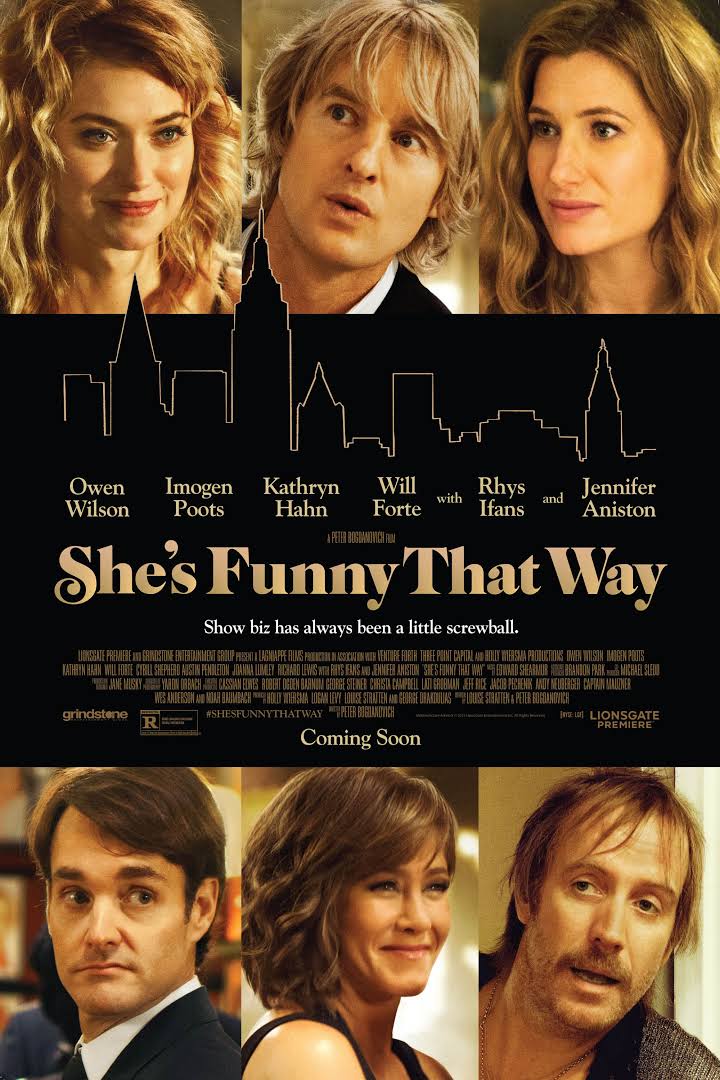 The film is about Owen Wilson a man who loves to change hookers lives by giving them $30,000 to help them make their dreams come true. He hires hooker's and takes them out for a romantic dinner, carriage ride and after makes love to them. Seems he has done this with many hookers and he is in New York, working on a Broadway play about A hooker and casts one of them to play a Hooker in his play.
Think Woody Allen mixed with Abbot and Costello. I LOVED the cast but sadly the film seemed fake. The cast had numerous theater actors that were fun. I would say this movie is silly and not funny but not terrible. It was funny to see The Town Hall being used as a Broadway theater and a shot of Sardi's and other theater related spots in Manhattan.  Not an Academy Award contender but I still enjoyed it.
2 Stars.