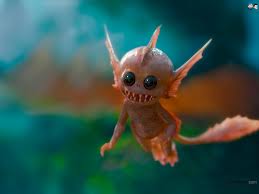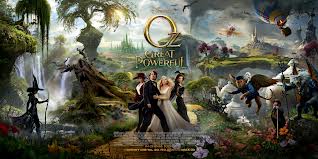 http://www.youtube.com/watch?v=DylgNj4YQVc
Review by Corine Cohen.
When Frank Baum wrote The Wizard of Oz, one of the most popular movies of all time I became a fan for life. The film had heart, courage and a brain. In my opinion, it is one of the best movies ever created.
This new prequel by Disney might not be the greatest film of all time but it is one of the most gorgeous visually pleasing films in years.
Oz is a corrupt magician trying to earn a living by fooling people to make money and flirting with many women. He escapes an angry circus performer by going in a balloon into a black hole and is transported to OZ. There he has to fight the witches and help the munchkins and Oz residents save OZ.
We don't see Dorothy, Toto, The Cowardly Lion nor the Tin Man but we see Disney magic with gorgeous animation, editing and lush special effects.
If you go with an open mind and appreciate the incredible animation and special effects and don't compare it to The Wizard of Oz you will have a wonderful time. Frank Baum wrote over 13 books and I hope Disney makes all of them into new films. I was thoroughly entertained but wished there was more music. There is one very short adorable musical number by David Lindsay Abaire.
This film will dazzle you. Just sit back and take it all in. I was entertained.
Corine Dana Cohen