Edie Brickell Has New Musical!
COMING TO BROADWAY FEBRUARY 2016
Cort Theater
Previews B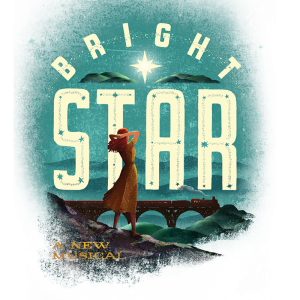 egin February 25, 2016
GET TICKETS
LIMITED PRE-BROADWAY ENGAGEMENT
The Kennedy Center
December 2, 2015 — January 10, 2016
GET TICKETS
A GORGEOUS ANTHEM TO OPTIMISM.-Variety
Inspired by an astonishing true event, the wholly original new musical BRIGHT STAR tells a sweeping tale of love and redemption set against the rich backdrop of the American South in the 1920s and '40s. When successful literary editor Alice Murphy meets an ambitious young soldier just home from World War II, their connection inspires Alice to confront a shocking incident from her past. Together they discover a long-buried secret with the power to transform their lives.
From Grammy® and Emmy® winner Steve Martin and Grammy-winning singer-songwriterEdie Brickell comes this hopeful and heart-swelling new musical, directed by Tony® winnerWalter Bobbie. Don't miss this powerful reminder that even in the darkest sky, there's always one… BRIGHT STAR.