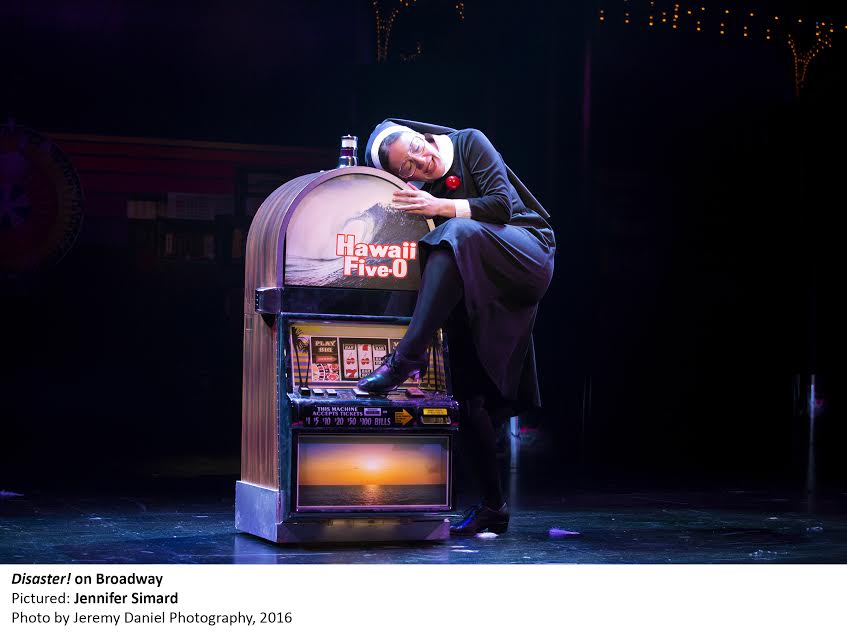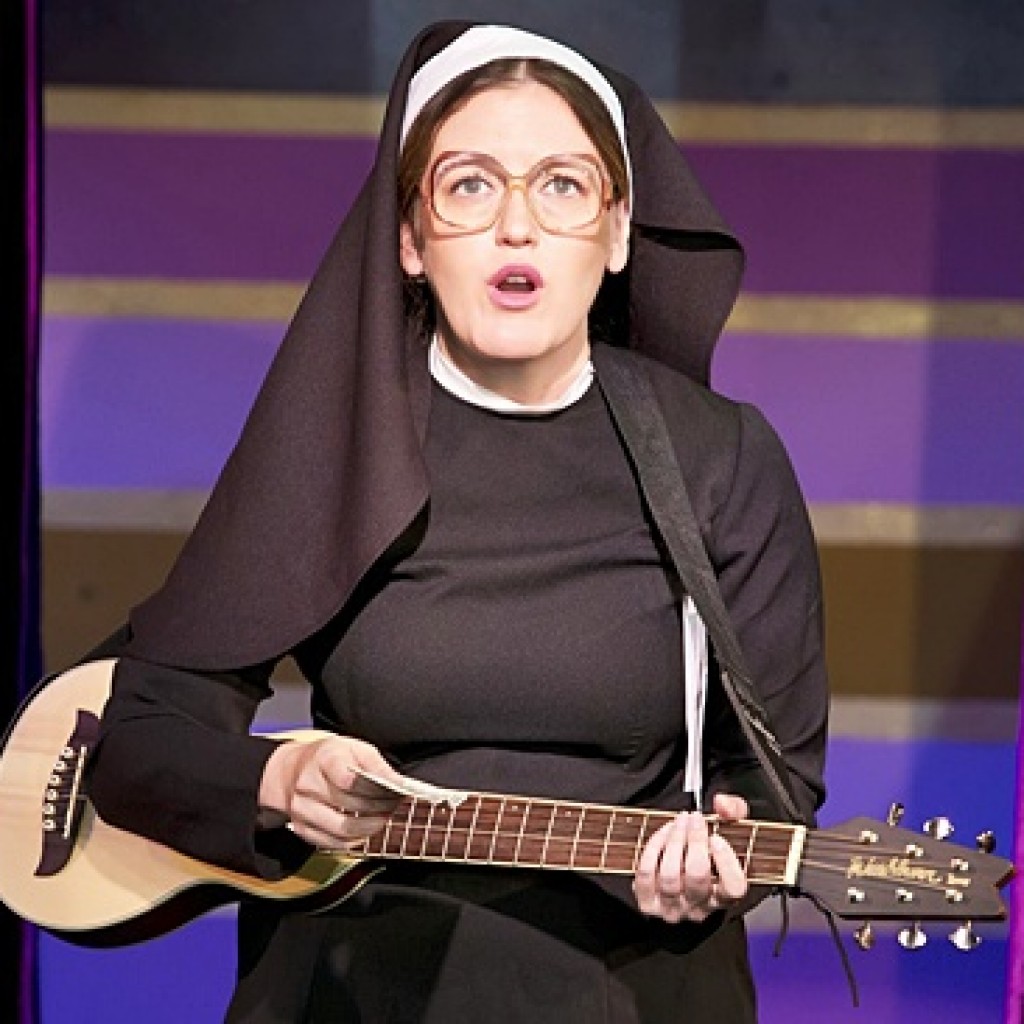 The show makes fun of old Disaster films and is very over the top camp. If you're into that, you will have a lot of fun!
I saw the show Off Broadway, and the new Broadway version has improved in many ways. First, the sets and special effects have improved. Also, the new cast members have added much to this production. Adam Pascal, Rachel York and standout Lacretta Nicole whose incredible voice blew the house off of the Nederlander.
Let's talk about the Tony Award worthy performance of Jennifer Simard who is well known for killing it as Bernadette Peters, Julie Andrews and many other funny roles in "Forbidden Broadway" using her comedic chops to steal the show as a singing Nun with a gambling problem. She had our row gasping for air when she practically made love to a slot machine. Why she is listed as a smaller player is beyond me as she steals the entire show with her performance. Simard has also been in "Spelling Bee" on Broadway, "Sister Act", "Shrek" but her performance in Disaster shows her brilliance as a comic actress. (She was also the lead in "Dr Sex" Off-Broadway many years ago and she stole that show as well. Simard deserves to be a major player on Broadway)
Rachel York is perfection as a Ginger Casino singer looking for love in all the wrong places and Faith Prince is hilarious as a sick passenger. Rachel seemed to be playing "Ginger" from Gilligan's Island and Kerry Butler was playing a role named Marianne. Wonder if that was on purpose. The show sets sail for a 2 hour voyage of silly fun. Catch it at the Nederlander! This is Corine Cohen for Broadway Showbiz.
Stars: 4 out of 5. 5 stars for Jennifer Simard.