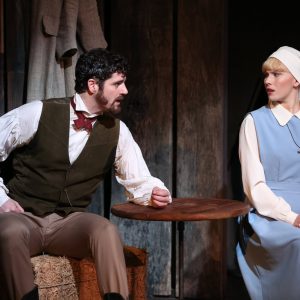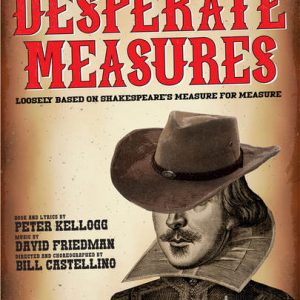 If you want to go to the theater and be entertained, "DESPERATE MEASURES" is an adorable, funny, clever show that will make you smile and escape for a few hours. The book and lyrics are by Peter Kellogg are impressive and funny. The music by David Friedman impressive as always. The cast are great singers and very funny and the show is so good I hope it finds another theater as it should move and have a longer life. It is very funny and the writing is very smart.
The show is about a cowboy who kills a man in self-defense and is set to hang for his murder. The Governor who is German is corrupt and says the only way to free him is if his Sister who is about to become a Nun sleeps with him. All craziness ensues.  It is a great way to spend an afternoon! Hoping it moves to a permanent location and runs forever.
It was a magical afternoon at the York Theatre. Kudos to Peter Kellogg, David Freidman and Lauren Molina, Emma Degerstedt, Peter Saide and Nick Wyman. A wonderful musical and talented cast.
Corine Cohen