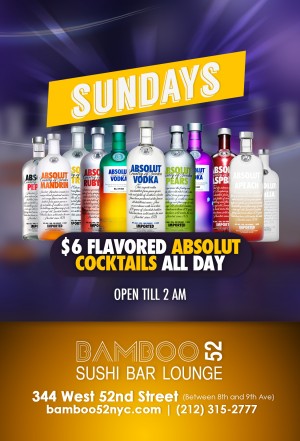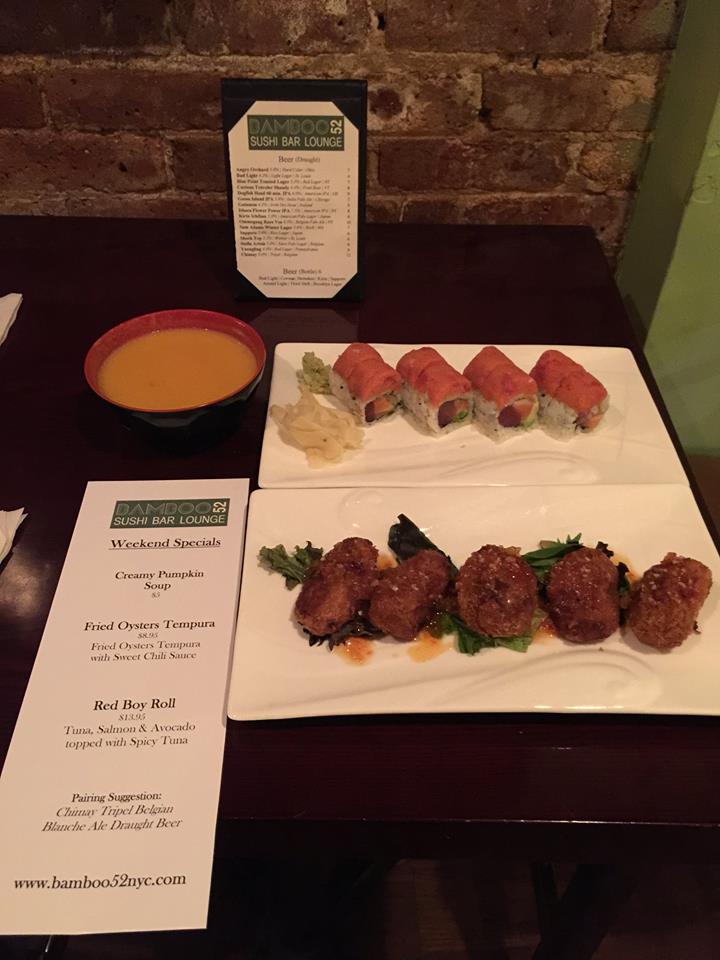 Join us this Saturday and start your weekend off right! Enjoy Specials Galore. Make your reservation today at 212.315.2777. Come to Bamboo 52 and enjoy a night you will never forget!
My favorites are the FANTASY ROLL, The Spicy Tuna Sandwich and the Spicy Bamboo.
I also adore smoked salmon, scallion and spicy sauce. Try it! Delish.