http://www.youtube.com/watch?v=0vWqlwcZBNU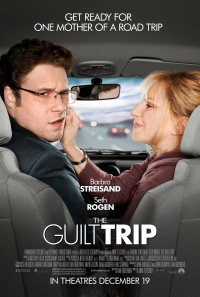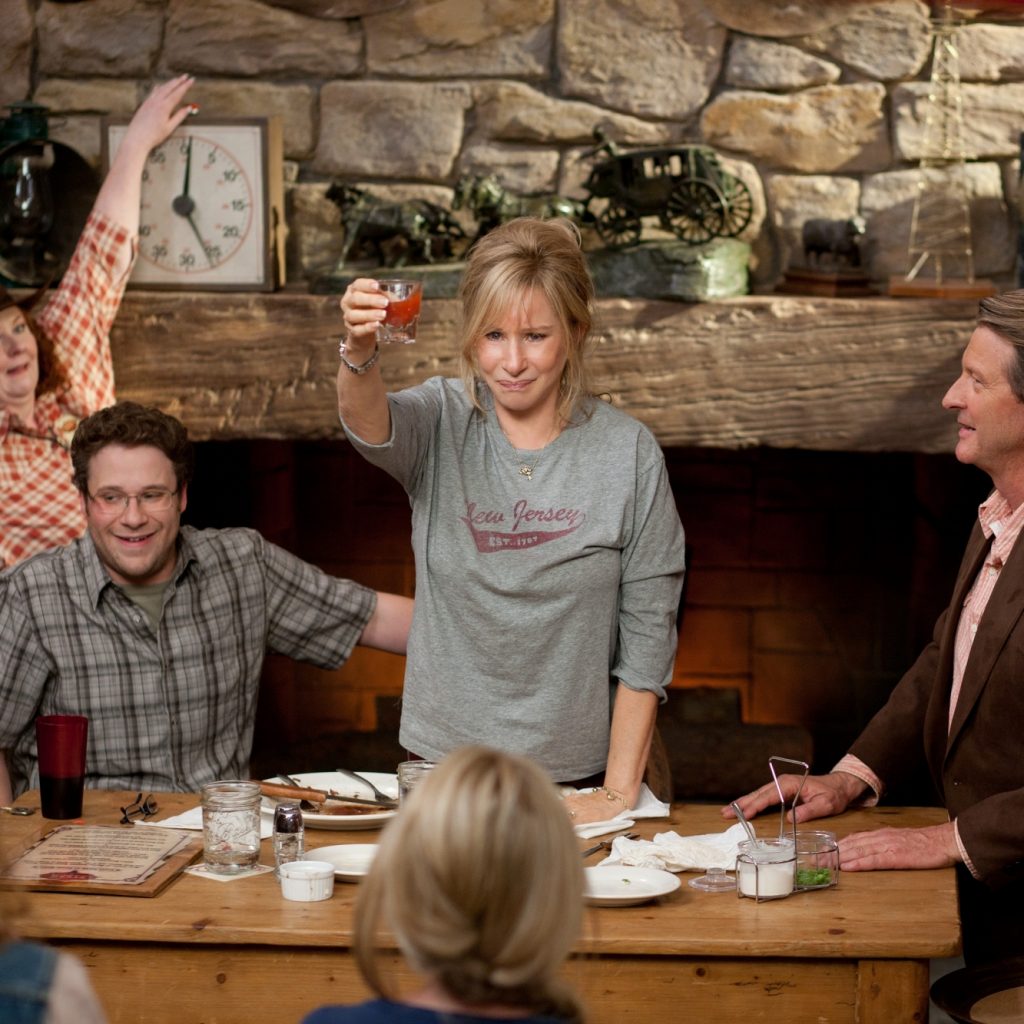 Photo credit: Sam Emerson Left to right: Lorna Scott is Waitress (standing, left), Seth Rogen is Andrew Brewster (sitting, left), Barbra Streisand is Joyce Brewster (center), and Brett Cullen is Ben Graw (sitting, right) in THE GUILT TRIP, from Paramount Pictures and Skydance Productions. (c) 2012 Paramount Pictures.
The Guilt Trip is about a Mother and Son relationship. Andy Brewster played by Seth Rogen has a very typical relationship with his over nagging Jewish Mother. When he goes to visit his Mother Andy invites his Mother on a sales trip across County and finally discovers new things he never knew.
The film is very real and heartwarming and odd. Barbra Streisand, plays the hysterical Mother that would rather eat M&M's in bed then start a new relationship with a man. She finds them more satisfying. The trip shows Andy a Mother he did not know. Some moments including an eat off of a giant steak which is very funny.
The Guilt Trip is a silly and sweet chick flick that will leave you with a warm and fuzzy feeling. Take your Mom and you will have a great time.
Seth Rogen and Barbra Streisand are stellar in this film and a film that families will watch for years to come. I loved it and you will too. It will though appeal more to sons or daughters with an over bearing Jewish Mother.
Barbra Streisand and Seth Rogan fans will be very satisfied with the Guilt Trip.