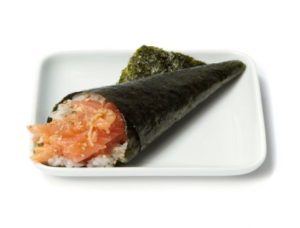 This event is from last May.

Celebrate the 20th Annual Taste of Tribeca on 

Saturday, May 17, 2014
Downtown Culinary Festival Benefitting PS 150 and PS 234

New York, NY (April 2014) –  Spring is in the air!  And we are gearing up for the 20th Annual Taste of Tribeca (www.tasteoftribeca.org), a one-of-a-kind outdoor culinary festival that celebrates downtown local flavor.  Taste of Tribeca not only brings together Tribeca's top chefs, who will showcase signature dishes from their restaurants, but it features a family-friendly Kids' Zone, a comprehensive wine tour and live entertainment provided exclusively by City Winery.

This highly regarded annual event will take place on Saturday, May 17th from 11:30am to 3pm, rain or shine, on Duane Street (between Greenwich and Hudson Street) in Tribeca.  All proceeds will ensure the continuation of arts and enrichment programs at local public schools, PS 150 and PS 234.  
This year marks the 20th anniversary of this Tribeca tradition. The Golden Restaurants, who have been supporters of the event since the beginning, are:  Bouley, Bubby's Tribeca, Duane Park Patisserie, Gigino Trattoria, The Odeon, Tribeca Grill and Walker's.
Tickets may be purchased at www.tasteoftribeca.org
, and include the following options:·      
Tasting Card
 – $45/advance purchase; $50/day of event, provides six tastes from any of the participating restaurants.
·    
  Premium Seating
 – $350, $680, $950 for tables of two, four and six, includes personal food runners, reserved seating, designer t-shirts and a gift bag from the Taste of Tribeca sponsors.
We look forward to celebrating with you at this year's Taste of Tribeca.