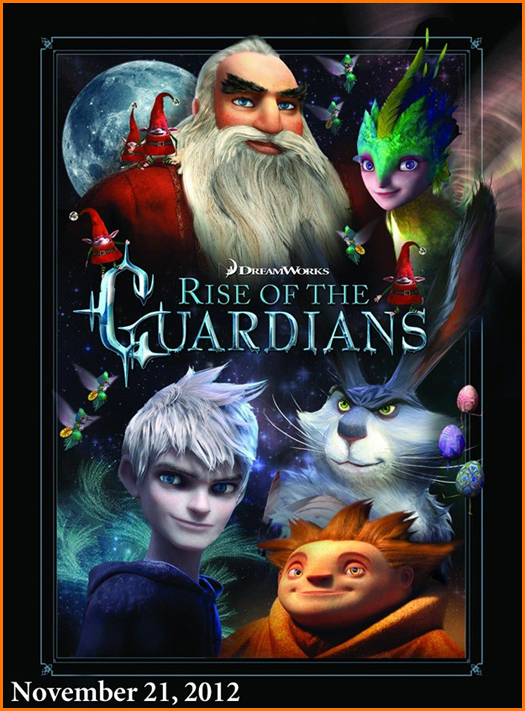 Rise of The Guardians is a wonderful new film by( David Lindsay Abaire)for children ages 8 and up. Santa Claus, The Easter Bunny, The Tooth Fairy The Sandman and Jack Frost join forces to protect the world's children against the Boogie man. It will amaze older children as the editing and special effects are stunning. It could scare young children as there are some very scary moments with the Boogie man killing the sandman.
As a video blogger I was really impressed with the editing of this film and I had a very good time. It has an all star cast of voices including Jude Law as the Boogie Man, Alec Baldwin as a polish or russian santa, Hugh Jackman as the Easter Bunny and more.
I loved this film and give it three out of four stars. Incredible animation, amazing editing worth seeing!