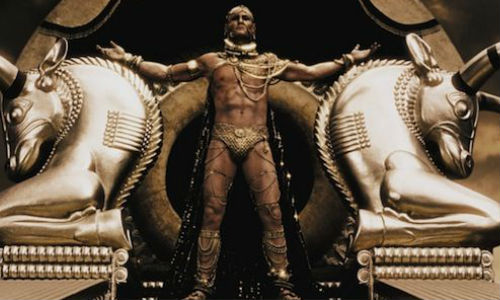 "300 Rise Of An Empire" is an amazing sequel to 300 where the history of what happened to make Xerxes the man he is. We are introduced to Themistokles who through his actions when he was younger inadvertently creates the tyrant.
Themistokles is very much a stereotypic Greek hero, proud and very good looking. The movie is surely full of eye candy for both men and women. Watching it in 3D is the only way to see it. For those who are not into gory films or are faint of heart, stay at home. For those of us who like to live a little, go to the movie theater. The concepts of love, betrayal, abuse, revenge are graphically portrayed through the film which fills in a few of the gaps that were left by its prequel. It will keep you on the end of your seat to the last minute. Although I would not recommend it for a date movie due to its graphic and violent nature, it definitely captures the violent life of early civilizations during the emersion of democracy in Greece.
The special effects in the movie are as great as in Avatar. I really enjoyed the actions scenes where weapons and body parts came alive bursting from the screen. Really a 10 out of 10!