Interview With Matt Doyle: Origin Theatre Benefit
Corine Cohen did a quick interview with Matt Doyle at the Origin Theatre benefit on June 18th.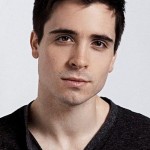 Matt Doyle will be performing this August in Grey Garden's in the Hamptons. He was recently in Brooklynite at the Vineyard Off Broadway. I first saw him in Spring Awakening on Broadway.