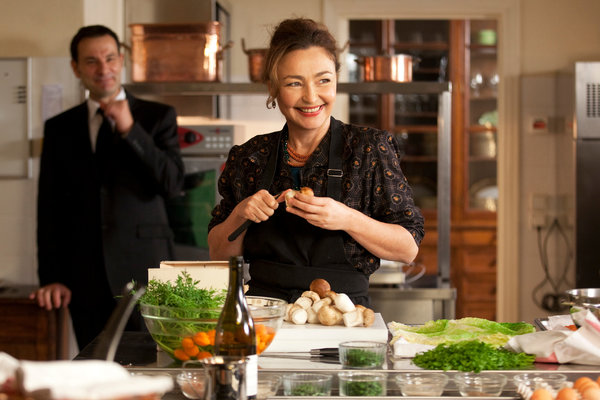 The film is in French but has subtitles. I saw a screening on September 9th and found the film wildly pleasing and visually stunning. It will make you drool and want to go out for a lavish dinner of salmon stuffed in a cabbage. The film is divine but don't go on an empty stomach.
Do not see this film if you are on a diet as it will make you dream of rich, fattening french food and long for sweets. Her cooking is so breathtaking my subway tuna salad sandwich became very unappealing. The film however is a feast!
Anouchka de Willencourt/Weinstein Company/ Photo credit.