Five Questions For Chubby Checker!
http://www.rwnewyork.com/entertainment to get tickets to Chubby!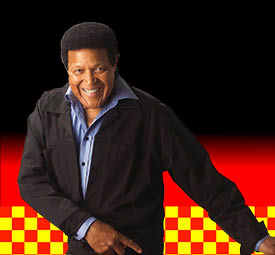 1.) Why do you believe it is important to preserve our musical heritage?
It tells us where we were and where we are going. Years from now, these people won't be lost in the musical equation. Musical documentation preserves the musical history of an artist.
2.) I Hear you are having a concert at Resort World Casino on June 14th. Can you tell me all about that concert? What will you be singing?.
..
I will be presenting my living art work at Resorts World Casino on June 14th. It's what I do. What can we expect musically? Chubby Checker. We sing the #1 song on the planet, The Twist. We sing the 1st Platinum ever given, Lets Twist Again. Chubby is on the dance floor with The Twist, The Pony, The Fly, The Shake and The Hucklebuck. I think Billy Idol said it best, "dancing by myself." Chubby went on America Bandstand with The Twist and in 2 minutes & 42 seconds, we've been dancing by ourselves on the dance floor to everybody's music that has a dance beat ever since that day. It's also happening while you're reading my response to your question.
3.) Please tell me about single "Changes," what can we expect musically? What was the inspiration behind it? Will there be a full album coming out?
Changes is not like anything we've ever done. It's about changing the thing that you don't like when you look into the mirror. It's about self improvement. We make one song at a time and when we have enough of them, then it becomes an album. Only one song gets played on the radio and not a lot of them.
4.) Other than your music, what's in your iPod?
Everything is in there. All kinds of music is in there.
5.) Do you like theater and have you seen any Broadway shows this year? If so, do you have a favorite show?
I love theater and I haven't seen anything on Broadway since I appeared in Grease. I'm very fond of "Jersey Boys"