This is a truly, magical film for children of all ages. Lily, age 10, said it was the best-animated film she has ever seen. It is based on "The Story of Ferdinand" by Munro Leaf which was published in 1936. The story is about a bull, Ferdinand who would rather stop and smell flowers than fight. It is a story with charm, heart and is the perfect film for the entire family.
Stop and smell the roses. Take your family to this charming gem with heart. Ferdinand opens on December 15th.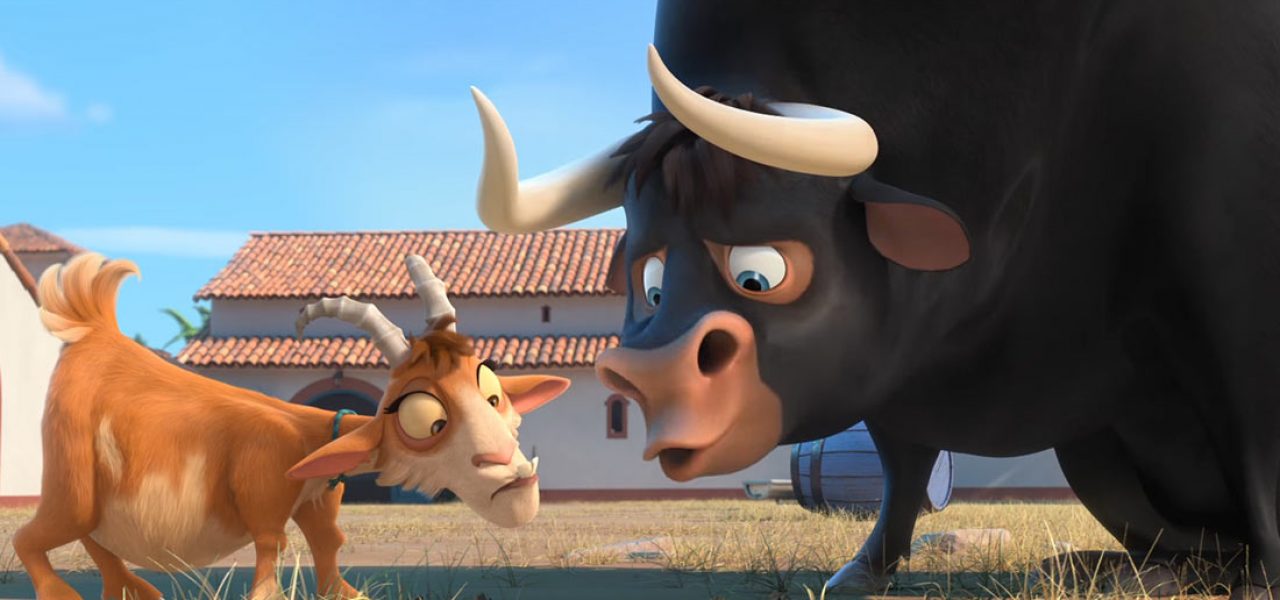 Kate McKinnon steals the movie as a crazy goat named Lupe. She is hilarious. Also hilarious, is David Tennant as a bull names Angus who can't see as he has hair in front of his eyes. He has a Scottish accent and sounds like Craig Ferguson. I plan on owning this charming movie.