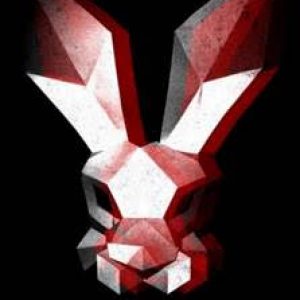 ACADEMY AWARD, GOLDEN GLOBE & OBIE WINNING ACTOR F. MURRAY ABRAHAM (JULY 18)
AND
ACCLAIMED TELEVISION & STAGE STAR JOSH RADNOR (JULY 25)
JOIN THE LINEUP FOR NEW YORK PREMIERE OF THE INTERNATIONAL SENSATION
WHITE RABBIT RED RABBIT
A PLAY BY NASSIM SOLEIMANPOUR
THEY JOIN PREVIOUSLY ANNOUNCED UPCOMING PERFORMERS:
STAGE AND SCREEN ACTRESS & "SNL" STAR RACHEL DRATCH (JUNE 20)
EMMY AWARD-WINNING STAR OF "HOUSE OF CARDS" & "THE WIRE" REG E. CATHEY (JUNE 27)
AWARD WINNING ACTRESS, COMEDIAN & ACTIVIST KATHY NAJIMY (JULY 11)
NOW PLAYING IN A LIMITED ENGAGEMENT
AT WESTSIDE THEATRE
"A DAZZLING, TRANSCENDENT piece of ALIVE AND KICKING theater.
The whole building felt like it was LIVING AND BREATHING."
"The play is SHARP…and AB-CRUNCHINGLY FUNNY."
"A PLAYFUL, ENIGMATIC AND HAUNTING SHOW that takes on a gravity that prickles your skin, and keeps taking unexpected turns that often lead us back to the relief of laughter.
Any worthy theatrical experience is a dive down into a rabbit hole, where the destination is unknown.  The distinction of 'White Rabbit Red Rabbit' is that the performer moves right alongside us on the journey."
(New York, NY – June 16, 2016) Maberry Theatricals (Devlin Elliott and Tom Kirdahy) have announced the next two stars and dates for the New York premiere of WHITE RABBIT RED RABBIT, the internationally-acclaimed play by Nassim Soleimanpour. Academy Award, Golden Globe & Obie Award-winning actor F. Murray Abraham (Amadeus, "Homeland", It's Only A Play) will perform on July 18 and acclaimed television & stage star Josh Radnor("How I Met Your Mother", Disgraced) will perform on July 25. WHITE RABBIT RED RABBIT makes its New York Premiere in this limited engagement, playing Monday nights at Westside Theatre (407 W 43rd Street). Performances began on March 7.
No rehearsal. No director. No set. No spoilers. A different performer each night is handed the script for the first time as they step onto the stage. The rotating cast, each performing only one time ever, also features the previously announced: stage and screen actress of "SNL," "30 Rock" and Tail! Spin!Rachel Dratch (June 20); Emmy Award-winning "House of Cards" and "The Wire" star Reg E. Cathey (June 27); and award-winning actress & comedian from "Sister Act," "Hocus Pocus" & Dirty Blonde Kathy Najimy (July 11). Previous performers include Nathan Lane (March 7), Whoopi Goldberg (March 14), Patrick Wilson (March 21), Brian Dennehy (March 28), Wayne Brady (April 4), Mike Birbiglia (April 11), Cynthia Nixon (April 18), Kyra Sedwick(April 25), Martin Short (May 2), Bobby Cannavale (May 9), David Hyde Pierce (May 16), Shohreh Aghdashloo (May 23), Alan Cumming (June 6) and George Takei (June 13).
Forbidden to leave his country, young Iranian playwright Nassim Soleimanpour found a way for his voice to get out when he physically could not. This wildly entertaining and thought-provoking theatrical piece – where no audience can see the same show twice – blends drama, comedy and social experiment, providing audiences with a potent reminder of the transformative power of theatre.
The play had its world premiere in 2011 at the Edinburgh Festival Fringe, winning the Arches Brick Award, followed by presentations at Summerworks and Dublin Fringe Festival where it was awarded "Outstanding New Performance" and "Best New Performance" respectively. The play has since been translated into fifteen different languages and performed over 200 times worldwide – from London to Oslo, Athens, Berlin, Melbourne and Singapore – by such stars as Michael Shannon, John Hurt, Stephen Fry, Stephen Rea, Sinead Cusack, David Morse and more.
Tickets to performances of WHITE RABBIT RED RABBIT are available via Telecharge.com/212-239-6200.  The performance schedule isMonday evenings at 8:00pm.
A portion of the play's profits go to PEN International, the world's leading association of writers working to promote literature and defend freedom of expression around the world (www.pen-international.org). WHITE RABBIT RED RABBIT is produced in association with Aurora Nova Productions andBoat Rocker Entertainment.
@WhiteRedRabbit
www.whiterabbitredrabbit.com
SCHEDULE OF PERFORMERS (IN ORDER OF APPEARANCE):
Performed March 7: Nathan Lane
Performed March 14: Whoopi Goldberg
Performed March 21: Patrick Wilson
Performed March 28: Brian Dennehy
Performed April 4: Wayne Brady
Performed April 11: Mike Birbiglia
Performed April 18: Cynthia Nixon
Performed April 25: Kyra Sedgwick
Performed May 2: Martin Short
Performed May 9: Bobby Cannavale
Performed May 16: David Hyde Pierce
Performed May 23: Shohreh Aghdashloo
May 30: DARK
Performed June 6: Alan Cumming
Performed June 13: George Takei
June 20: Rachel Dratch
June 27: Reg E. Cathey
July 4: DARK
July 11: Kathy Najimy
July 18: F. Murray Abraham
July 25: Josh Radnor