48- Hour Film Festival With Seth Barrish and Larry Mitchell!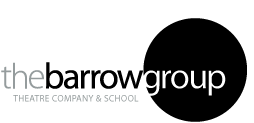 ANNOUNCES
48-HOUR FILM FESTIVAL
WITH SPECIAL GUESTS
TONY DRAZAN
(HURLYBURLY)
SETH BARRISH
(SLEEPWALK WITH ME, CO-DIRECTOR)
LARRY MITCHELL
(STEALING MARTIN LANE)
LORREL MANNING
(HAPPY NEW YEAR)
JUNE 24 – 26, 2016
AT THE BARROW GROUP
(New York – June XX, 2016), THE BARROW GROUP (Lee Brock and Seth Barrish, Co-Artistic Directors; Robert Serrell, Executive Director) is proud to announce its second annual 48-Hour Film Festival, produced by Larry Mitchell. The festival, designed to bring together all levels of filmmakers to collaborate, create, and share talent will culminate in premiere screenings at The Barrow Group (312 W. 36th Street, 3rdFloor, New York, NY 10019) on Sunday, June 26 at 7pm and 9pm, with an additional encore screening on Monday, June 27 at 8pm.
Film teams made up of directors, cinematographers, and editors are assembled before the start of the festival, at which point The Barrow Group randomly pairs them with writers and actors. The full teams spend an hour together, after which the writer has until 6:00 AM the next morning to finish a screenplay no longer than ten pages. The teams gather early and are given a due date of 5pm the next day, when the new films are screened immediately at 7pm and 9pm. The festival awards a "Best Picture" prize, given by the audience on the evening of the screenings.
In addition to the screenings, the evenings will also feature a Q&A session with Tony Drazan (Hurlyburly; Golden Lion Award Nominee, Venice Film Festival), Seth Barrish (Co-Director of Sleepwalk With Me; Best of Next Award Winner, Sundance Film Festival), Supervising Producer of TBG Film Production & Development Larry Mitchell (Stealing Martin Lane), and Lorrel Manning (Happy New Year; Best Narrative Feature Nominee, SXSW Film Fest).
Last year's inaugural 48-Hour Film Festival, which featured nine new short films, attracted high-end filmmaking talent from Andrew Voegeli (Breaking Bad) and a number of award-wining independent film professionals.  Filmmaker Karl Jacob, also part of last year's festival, is now working on a feature film with Independent Filmmaker Project in Brooklyn.  Works from last year's festival have since gone on to be featured in the New York International Short Film Festival and compete with shorts from all over the country. The 2015 Best Picture winner, "Tortoise," can be seen here.
Tickets to the 48-Hour Film Festival screenings are $15 and can be purchased at www.thebarrowgroup.org.
ABOUT THE BARROW GROUP
The Barrow Group develops sophisticated, yet remarkably simple techniques that increase spontaneity in performance and clarity in storytelling. TBG utilizes these techniques in productions, connecting with diverse audiences.   They share their approach, with professional actors, directors, writers, aspiring artists and young people through workshops, classes and publications. The Barrow Group serves as the artistic home for a thriving community of artists around the world who share a passion for spontaneous creative expression and clear storytelling. Their goal is to give people a powerful experience that positively transforms their lives.
FOR MORE INFORMATION, VISIT
WWW.BARROWGROUP.ORG